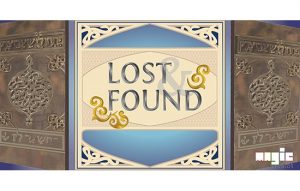 RIT professor awarded NEH grant to enhance religious literacy through gaming
Owen Gottlieb and interdisciplinary team create digital prototype for the game Lost & Found
---
Dec. 19, 2016
by Scott Bureau
Follow Scott Bureau on Twitter
Follow RITNEWS on Twitter
A team of interdisciplinary researchers, designers and developers led by Owen Gottlieb, an assistant professor of interactive games and media at Rochester Institute of Technology, has created a digital prototype for Lost & Found, a strategy game that aims to promote and enhance the public understanding of religion.
The project, funded by a $100,000 grant from the National Endowment for the Humanities, marks the first time a NEH award has been given to a professor in RIT's B. Thomas Golisano College of Computing and Information Sciences. The prototype was even featured at the 50th Anniversary of the NEH, held this September at the University of Virginia.
The "Lost and Found: Promoting Religious Literacies through Gaming" project focused on developing a digital game set in 12th century Egypt that teaches students about medieval religious legal codes. The purpose is to enhance people's understanding of religion, improve discussion surrounding religious legal systems and increase awareness of their prosocial aspects, including collaboration and cooperation.
End of excerpt.  Full article here